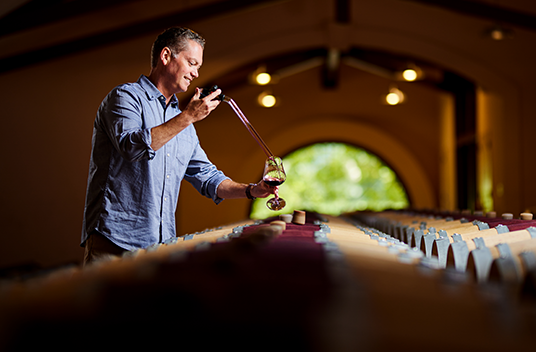 A First Glimpse of Our 2022 Cabernets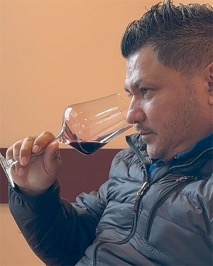 Groth Director of Winegrowing Ted Henry and our winemaking team have been busy tasting through our individually aging lots of 2022 vintage Cabernet Sauvignon, evaluating the personality and quality of these young wines to begin determining which are best suited for our Reserve Cabernet, Oakcross Proprietary Red and Oakville Cabernet. It's a bit like piecing together a puzzle: identifying each barrel's texture, structure, and fruit profile to consider how it might contribute to the character and completeness of the finished wines.
The team has noted that the wines resemble the 2017 vintage, elegant with a polished tannin structure. The growing seasons of 2017 and 2022 were similar, with moderate weather and a heat spike at harvest. As a result, the 2022 reds possess generous fruit and a remarkable complexity and finesse even in their youth.
Ted and the team prioritize our Reserve Cabernet, first evaluating the Reserve blocks to determine which lots might be best suited for that bottling. And while some Reserve lots may be exceptional, their character may be better suited for our Oakcross Proprietary Red or Oakville Cabernet.
And these impressions may change as the wines evolve in barrel, with greater depth and nuance emerging over time. So the team will continue to evaluate the lots every 3 to 4 months, with the plan to begin blending them later this year, allowing for additional barrel aging before bottling in summer 2024, ready to share with you in 2025.
To Learn More: Watch Our Video