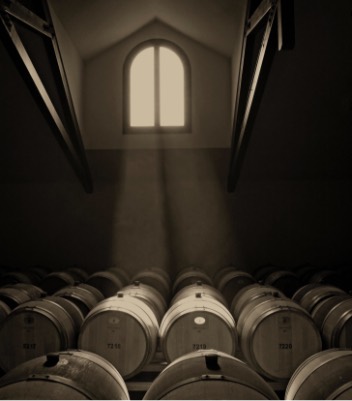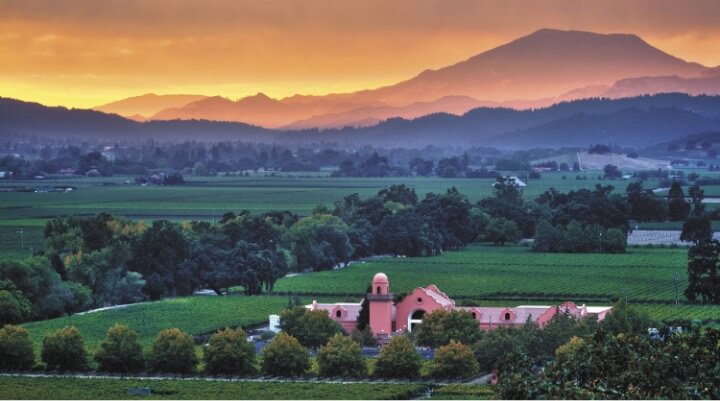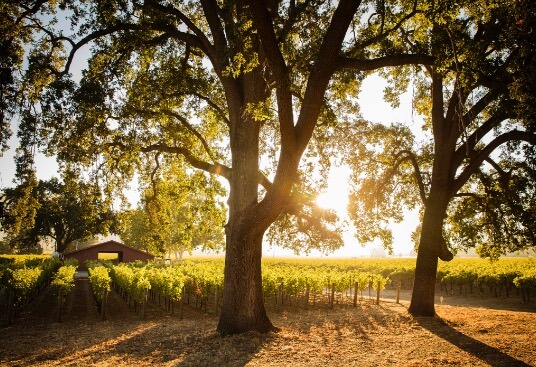 Visit Groth
We invite you to join us at our winery in Oakville, Napa Valley, to experience the beauty of our mission-style winery and taste our elegant, critically acclaimed wines. We offer tastings daily by appointment. Click here to learn more about our visitor protocols and what to expect.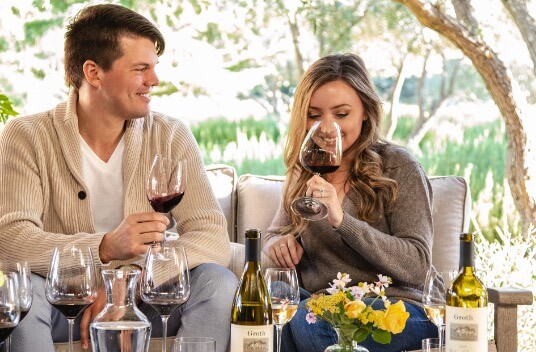 Relax and enjoy an exploration of the Groth family of wines. A knowledgeable wine educator will guide you through a flight that includes our winery-exclusive Estate White, along with our latest releases of Hillview Vineyard Chardonnay, Oakville Cabernet and our flagship Reserve Cabernet. Weather permitting, your tasting will be hosted outdoors in the relaxed setting of one of our secluded winery terraces. If you prefer indoor seating, please note your preference when making your reservation.
Offered from 10 a.m. to 3:00 p.m. daily, by prior appointment
Complimentary for Groth Wine Society members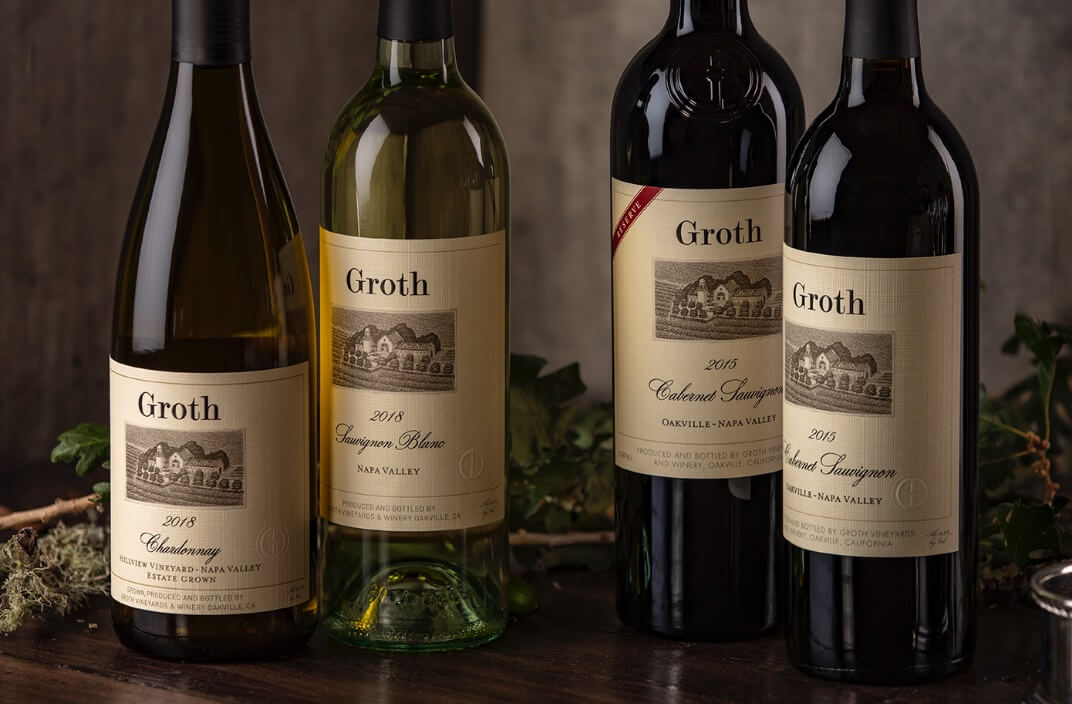 Let us bring the Groth experience to you! Enjoy a virtual tasting guided by one of our knowledgeable wine educators via Zoom in the comfort of your home. Simply purchase our four-bottle bundle of current release wines, and we'll follow up to schedule a time for your tasting. Order a second set of wines, and turn it into a virtual happy hour! We can also put together a custom pack of wines, including selections from our extensive library.
Offered daily, by prior appointment
Allow 45 minutes for this experience.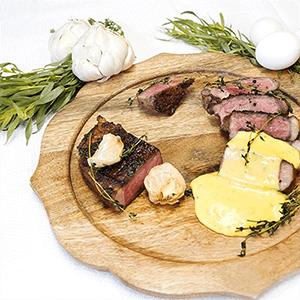 Saturday, April 10 | 4 p.m. PDT | 7 p.m. EDT
Registration for this event is now closed.
Live virtual cooking lesson featuring Groth 2017 Oakville Cabernet
Cook along with Suzanne Groth and members of the Groth hospitality team as we create our favorite pairing — Cab and a slab! Led by the Michelin-trained chefs of Truffle Shuffle, we'll learn to prepare a perfectly cooked New York Strip Steak with Bearnaise Sauce and Baked Potato to enjoy with our newest release of Oakville Cabernet. Napa musician Justin Diaz also will perform.
Participants will receive a meal kit with all the ingredients needed for their meal (enough for two generous portions), along with Zoom log-in details. Meal kits will be delivered April 6-7.
For questions about your meal kit delivery, please contact Truffle Shuffle at info@truffleshufflesf.com or 510-319-2868.
*Please note, visitors to the winery must be at least 21 years of age.
Pets are not allowed.
The Tasting Room will be closed on the following days:
Independence Day, Thanksgiving Day, Christmas Eve, Christmas Day, New Year's Eve & New Year's Day.