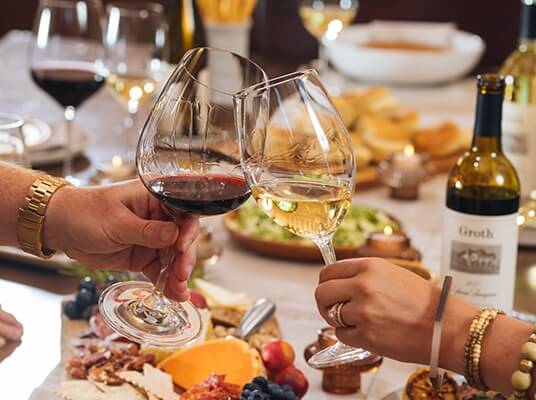 One of my family's favorite wine holidays takes place this weekend … One that celebrates love, spontaneity and making memories "just because." That's right, we're talking about "Open That Bottle Night" on Saturday, February 25th, 2023, a night to uncork a special bottle of a favorite wine for no reason other than to relish the moment. The tradition was started in 1999 by Dorothy Gaiter and John Brecher of The Wall Street Journal and embraced by my parents, Dennis and Judy, who loved their wine column.
We invite you to join in the celebration and, if you decide to open a bottle of Groth, we invite you to tag @grothwines in your post and to use #openthatbottlenight. Sharing our wines with others is the most rewarding part of what we do — and how wonderful it is to see that the work Mom and Dad began 40 years ago continues to bring happiness. So, go ahead, open that bottle and enjoy!
Cheers,
Suzanne Groth
President & CEO
A Few Opened Bottle Inspirations …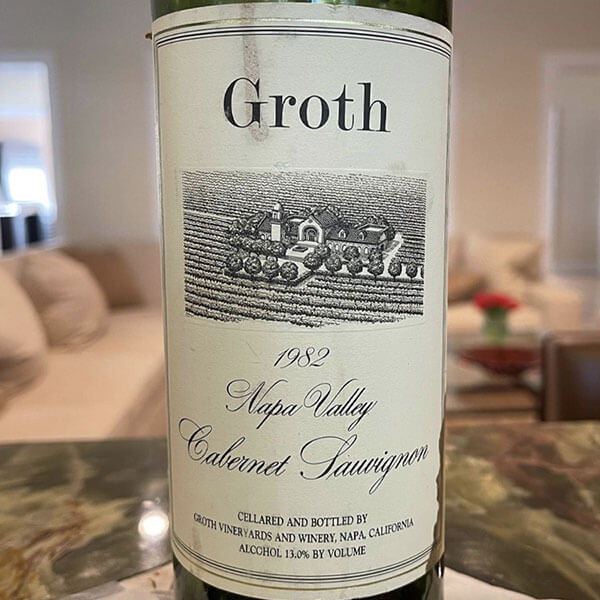 "Last night, we opened a bottle of your 1982 Cab that my late uncle collected and that I've had in my cellar since 2007. We let the wine breathe for close to an hour. It was spectacular and was a wonderful way to recall great memories of my late uncle and welcome what we all hope will be a brighter year ahead." — Bobby G.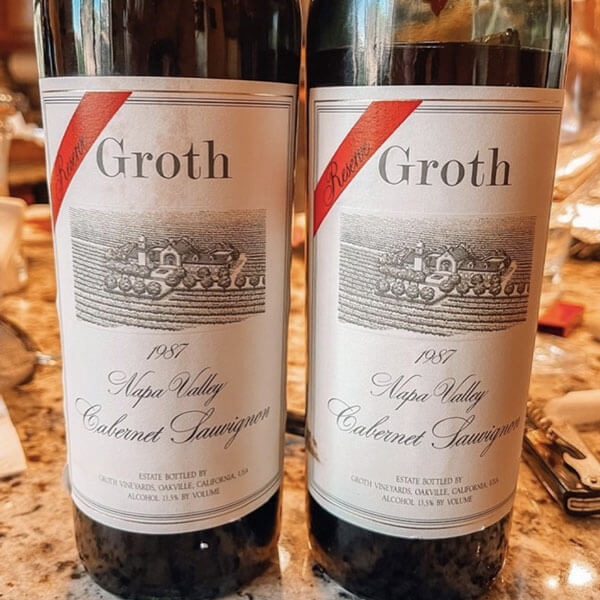 "Recently my father-in-law celebrated a milestone birthday. We wanted to bring wine to celebrate his big day from an important year in his life. Well, he just celebrated his 35th anniversary, so 1987 was the perfect year to bring. And let me tell you, these wines were amazing! There was so much on the nose and through the palate for a wine that was 35 years old!" — @blonde.wino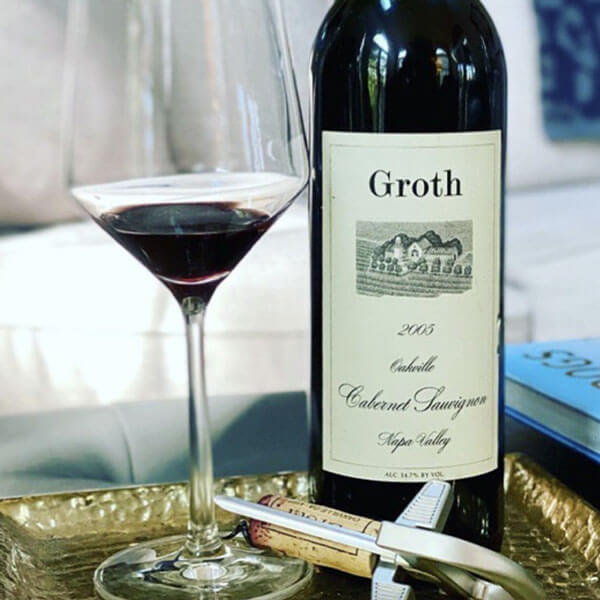 "With all the talk about opening library vintages, I was tempted to see what I could find in our cellar. … I settled on 2005 Oakville Estate Cabernet Sauvignon, which is the wine that really 'hooked' me on Groth. At 17 years old, this wine is nothing short of spectacular and is one of the 'wow' moments that oenophiles experience with older Napa red wines." — @dickmccarthy