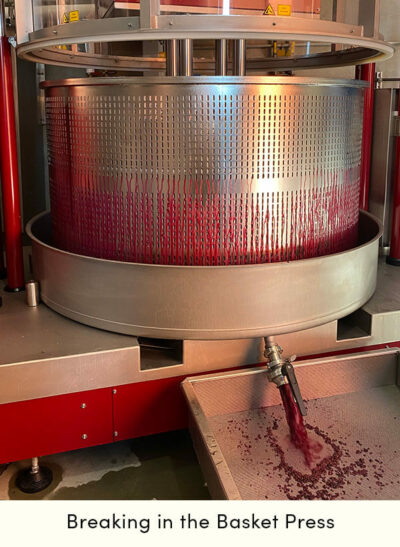 New Tools and Team Members for Harvest 2022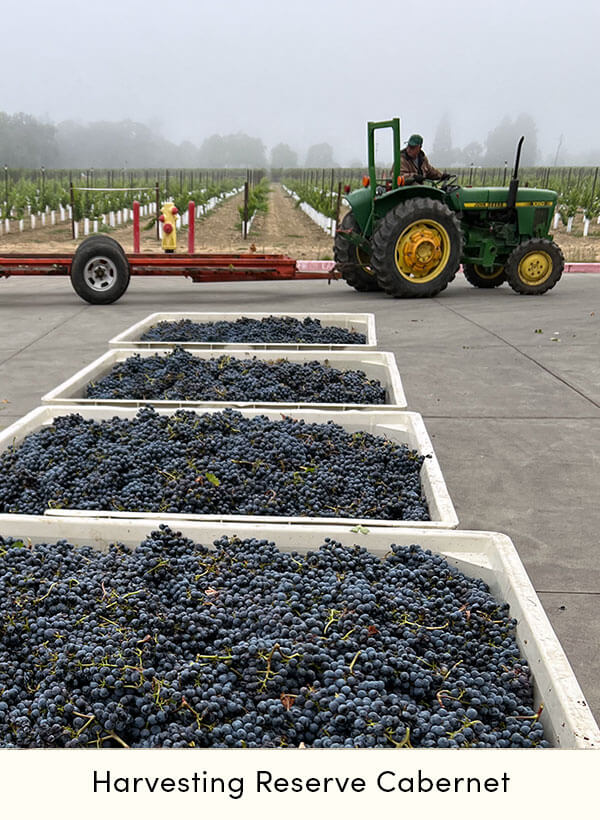 As we're continually evolving and refining our farming and winemaking practices, we've employed quite a few new state-of-the-art tools for harvest 2022. This equipment aids the work of our winemaking team, elevating wine quality while making our operations more efficient and sustainable.
Here are just a few of our exciting new tools:
— Our new basket press arrived from France just in time to press off our 2022 Reserve Cabernet Sauvignon. This classical winemaking tool applies very light pressure to the pomace, allowing us to gently extract the juice while preserving rich aromatics and flavors without creating harsh tannins.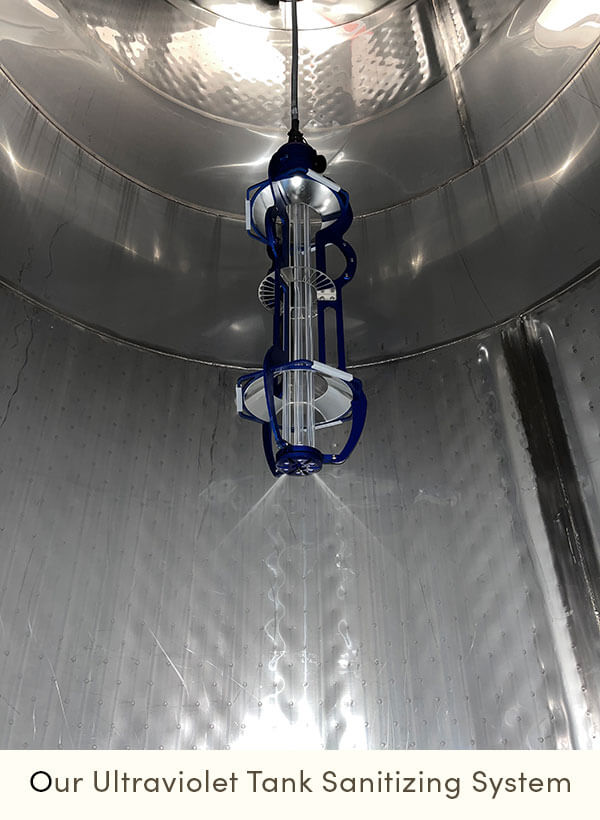 — A new ultraviolet system allows us to thoroughly sanitize our tanks without water, saving time, labor, and our precious water supply.
— Our stainless-steel barrels mimic the shape of their oak counterparts, ensuring lees contact to create more complexity and texture in our white wines without imparting oak character.
— Our moisture probes measure the water in the soil, allowing us to make precise irrigation decisions.
These innovative tools are not the only new secret weapons we've added! Just before harvest, we welcomed three new members to our production team, bringing a wealth of experience and expertise to our cellar in time for the 2022 vintage.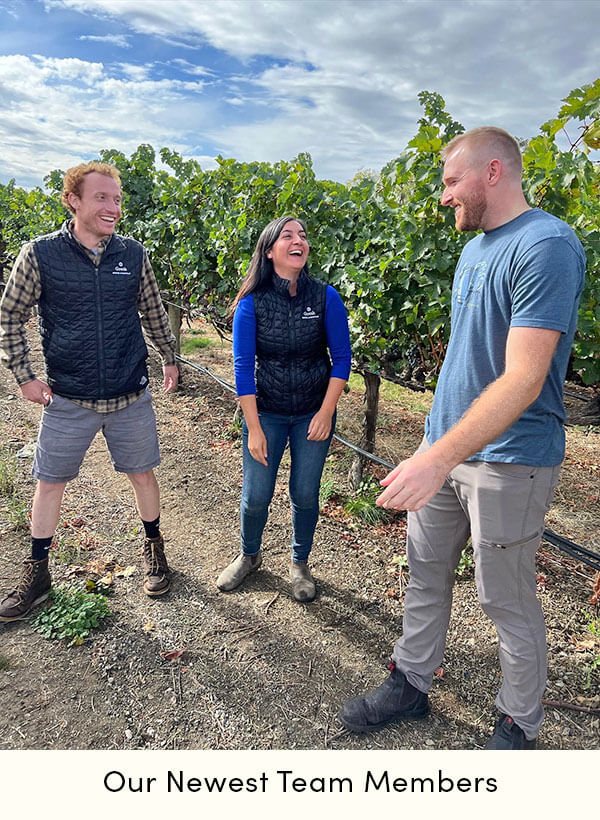 Cellar Specialist and Oakville native Skylar Shea is marking his ninth harvest. He's worked throughout Napa and Sonoma counties, in addition to completing two harvests in New Zealand. Skylar says he enjoys the Groth team's supportive family feel.
Associate Winemaker Mabel Ojeda, originally from Chile, is marking her 18th harvest. She has crushed her way around the world, including New Zealand, Chile, Australia, Austria, Switzerland, France, and South Africa. Mabel's favorite part of working at Groth — aside from her sheer love of making wine — is her co-workers' positive and friendly spirit.
Lab and Production Technician Kevin Sobieski, who marks his 12th harvest, has worked crush in Virginia, Napa, New Zealand, Australia, and South Africa. So far, harvest highlights for Kevin this year included experimenting with new technology, such as automated pump-over systems, and camaraderie in the cellar.
We can't wait to taste the outcome of these newest additions to our vineyards and cellar. Here's to the start of a beautiful new vintage!