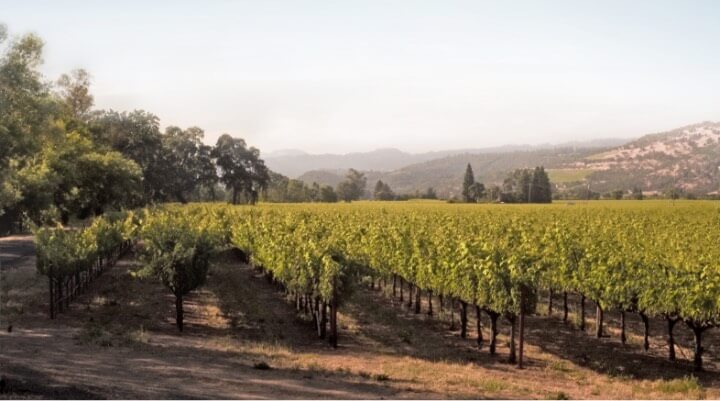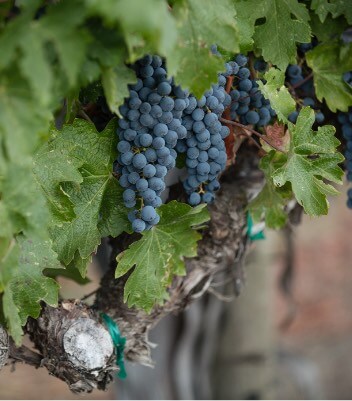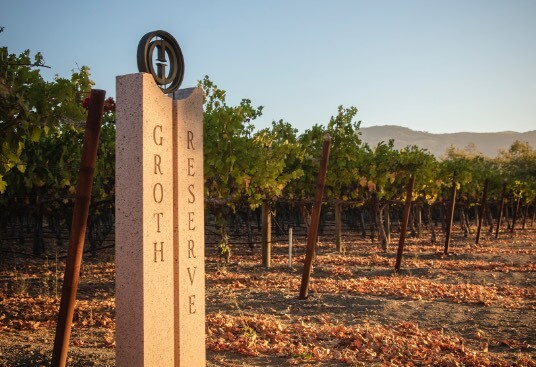 Rooted
in Oakville
We are dedicated stewards of the land, understanding that the quality of our wines is inextricably linked to the well-being of our vineyards.
We believe that the magic in the bottle comes from what happens in the vineyards. Farming this land for more than four decades, we know each block intimately and cultivate each vine responsively. Our vineyard and winemaking teams are fully integrated, working side by side throughout the seasons to produce outstanding wines of place, vintage after vintage. As caretakers of the sites we call home, we farm our land sustainably, taking into consideration the impact we have on the environment, the communities surrounding us, and the health of the entire Napa Valley watershed.
The Groth Oakville Estate is nestled in the heart of Oakville, a breathtakingly beautiful place stretching between the majestic mountain bookends of the Mayacamas to the west and the Vaca range to the east. With hope and intuition, sharing a vision with their esteemed neighbors, the Groth family helped establish the Oakville AVA which has become recognized as one of the world's preeminent wine regions.
South of Yountville, tucked alongside the foothills of the Mayacamas in the Oak Knoll District, our Hillview Estate benefits from the cooling breezes of the San Pablo Bay. We purchased the 44-acre site in 1982 in search of an excellent Merlot source to blend with our Cabernets. Napa Valley's sub-appellations did not yet exist back then, so we had no concern about whether the property fell within Oakville limits; we simply sought out the best Merlot vineyard we could find.
In 1996, our second winemaker, Michael Weis, saw that the site's micro-climate and diverse soil types were ideal for growing world-class Chardonnay, so we strategically replanted 26 acres to the variety, reserving approximately 12 acres of our finest Merlot vines.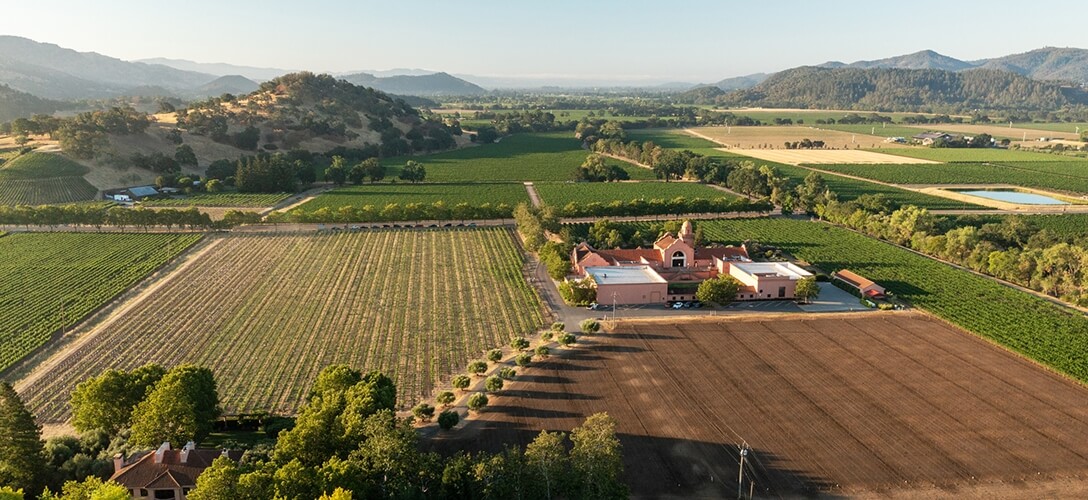 In 2018, we initiated an extensive replanting effort — to take place over 30 years across both of our estates — to ensure every one of our vines is optimal for our family's next generation.
Cabernet Sauvignon has always been and will always be our passion and primary focus, and we have planted it in such a way to produce the most authentic and expressive wine possible. As we grew to know our Oakville site, we realized that its four eastern-most blocks were perfect for growing world-class Sauvignon Blanc and Semillon. We also recently planted a small amount of Petit Verdot, Merlot and Cabernet Franc. Our Hillview Estate in Oak Knoll — planted to 37 acres of vines — has proven ideal for growing Chardonnay and Merlot. We may experiment with other varieties on our estates as the vineyards dictate.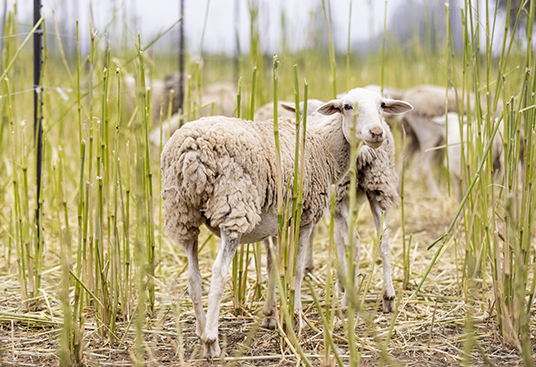 "We know the job of taking care of our greatest assets, our vineyards, is never done. … We started the comprehensive replant project in 2018. It will take us 30+ years to finish. The next Groth generation will have to complete this task." — Dennis Groth
Farming the land sustainably is not only optimal for the grapes; it is the right way to do things. We employ sustainable wine growing and farming, taking into consideration the impact we have on the environment surrounding us and the health of the entire Napa Valley watershed.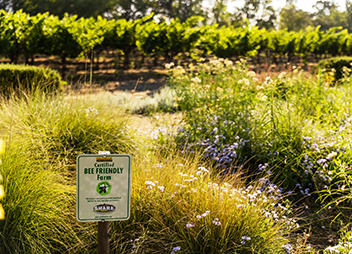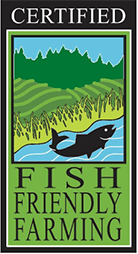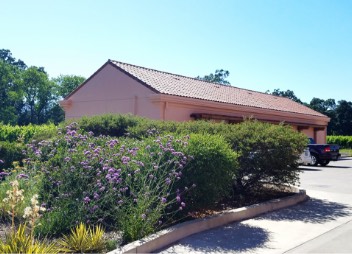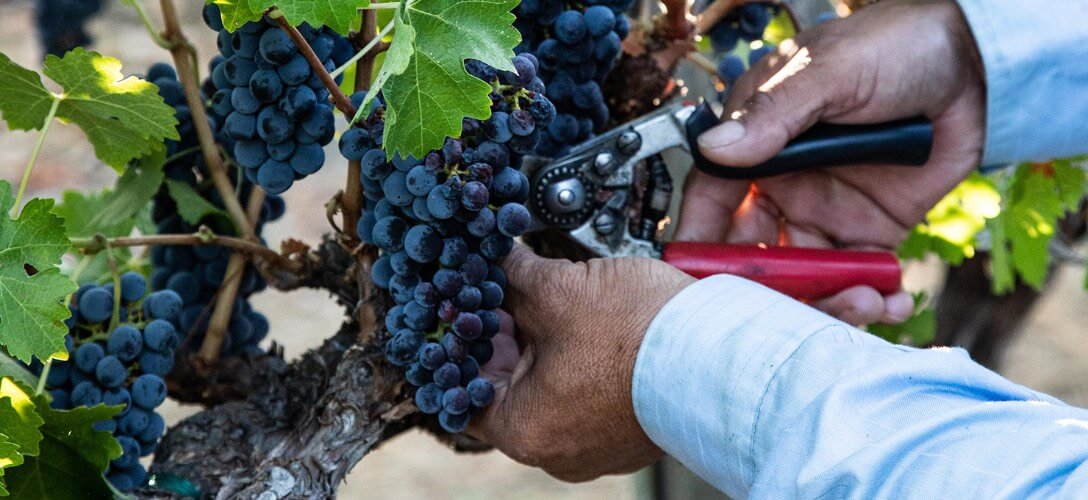 Over the past 40 years, we've developed an intimate knowledge of our vineyards and the wines they are capable of producing. Our farming and winemaking efforts are fully integrated; one dedicated team manages every careful step, from growing the fruit to putting the finished wine in the bottle.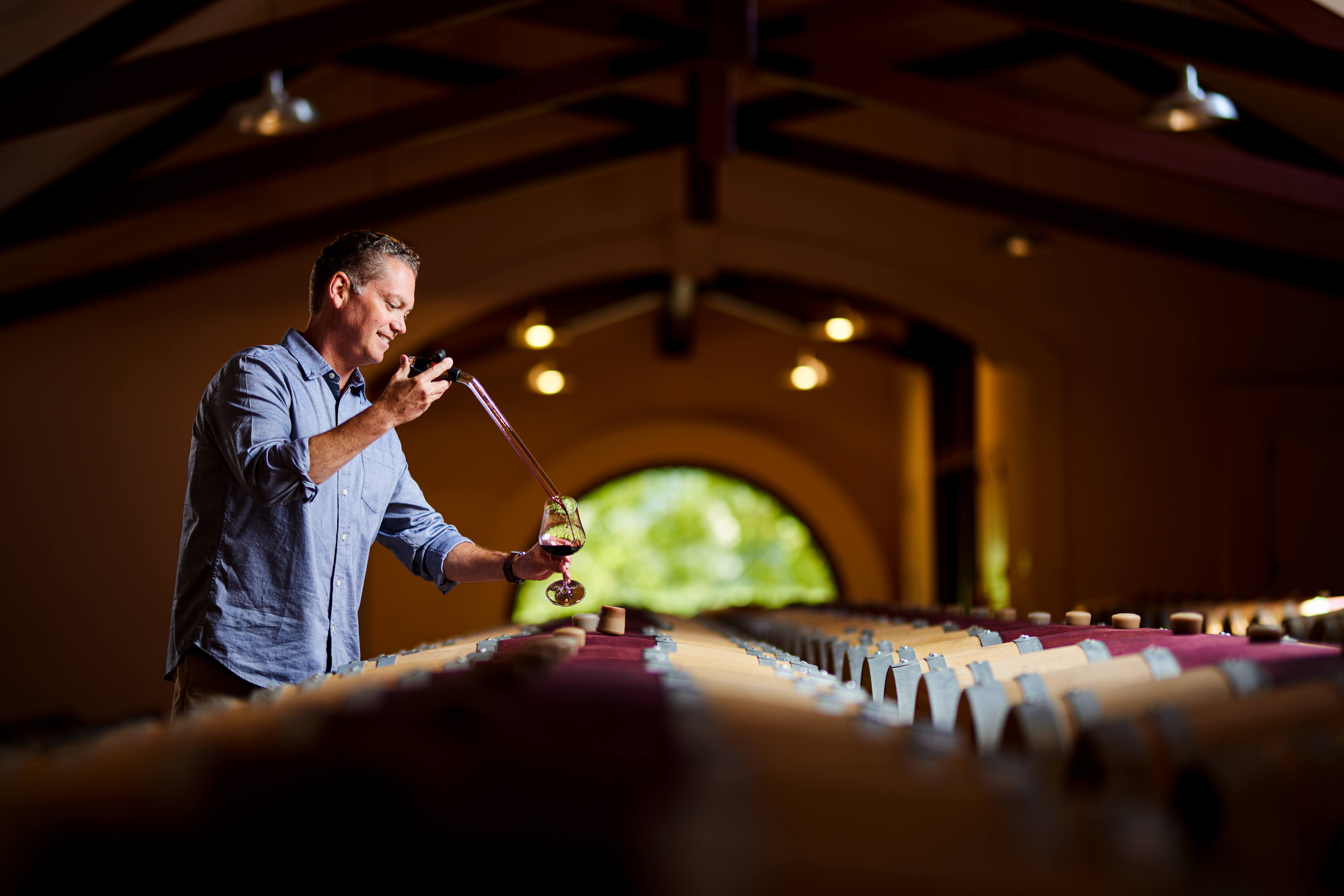 "There's a genuine commitment here, an undeniable focus, a shared dedication to making sure every step of what we do contributes to the highest quality wine." — Ted Henry 
As Groth's Director of Winegrowing, Ted Henry oversees every step of the wine-production process, from growing the grapes to bottling the wines.
Ted joined Groth in 2021, following five years at Clos du Val, where he had most recently served as Director of Winemaking. Prior to that he was Winemaker at Jarvis Estate.
A fourth-generation San Francisco Bay Area native, Ted grew up on his family's ranch, where he was immersed in agriculture from a young age. He earned his degree in fermentation science at the University of California, Davis.
Ted lives in Napa with his wife and two daughters. He enjoys the outdoors and visits Lake Tahoe whenever he can.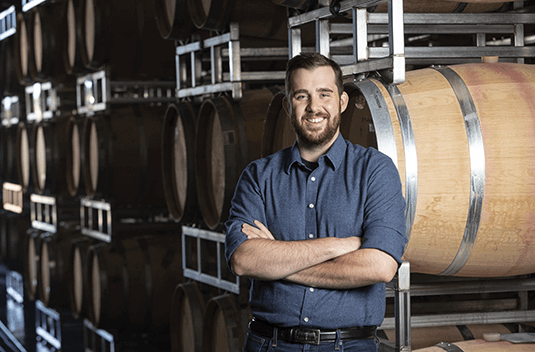 As a Viticulture and Enology student at Cornell University, Collin Dillingham's first exposure to wine grapes was working the Riesling vineyards of Cornell Orchards on the shore of upstate New York's Cayuga Lake.
After earning his degree, Collin completed harvests in Santa Maria, Edna Valley, the Finger Lakes and Napa Valley, joining Groth in 2020 to work in the lab and cellar. Collin was soon promoted to Enologist, where he developed a reputation for his excellent palate, creative tasting notes ("Earl Grey tea on a Sunday afternoon") and ability to remain calm under the pressures of bottling and harvest. He was promoted to Assistant Winemaker in 2023.
With a love for horticulture, Collin enjoys working outside in his garden, and also spends leisure time baking and experimenting in the kitchen.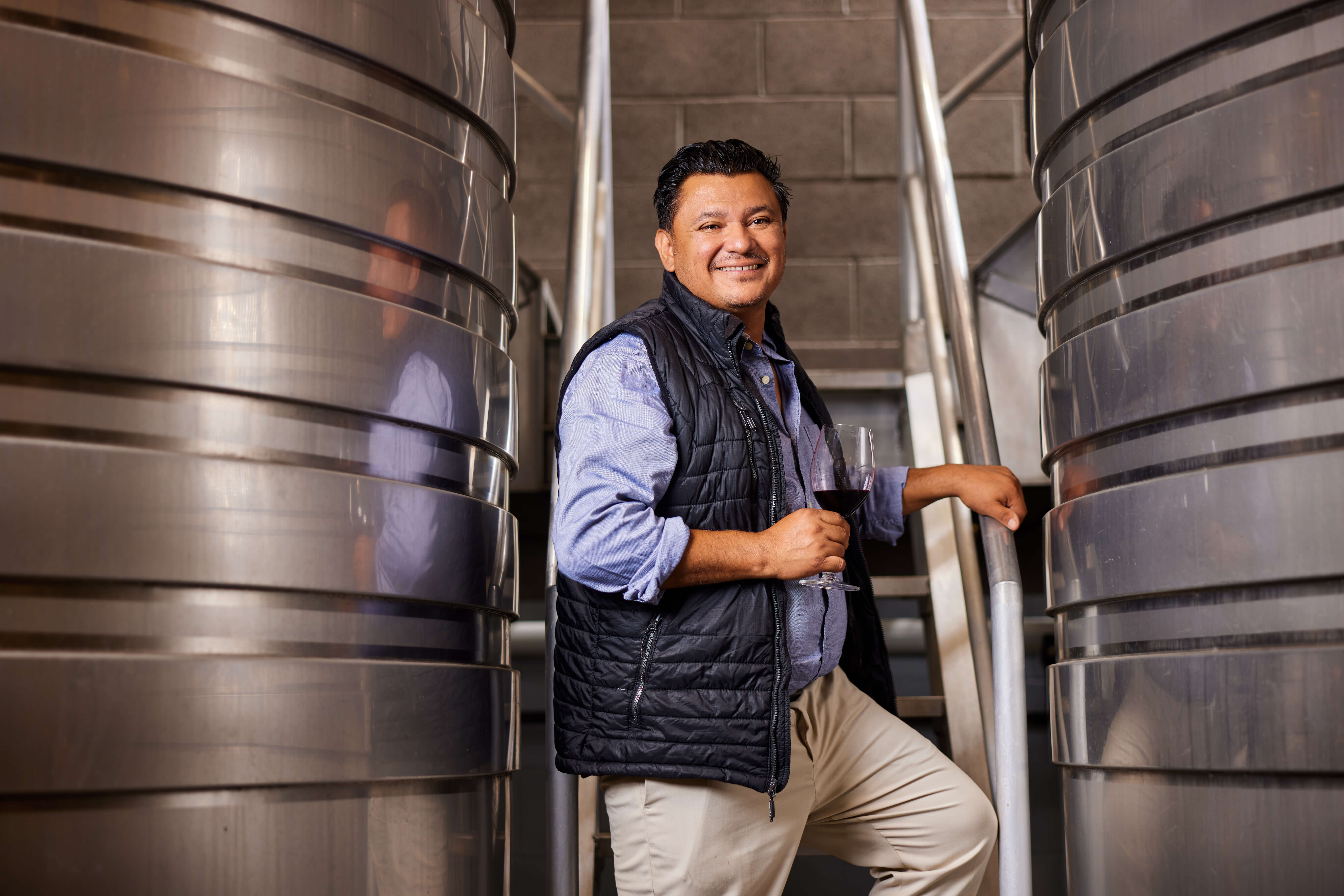 Working in restaurants, José Vargas became very interested in food and wine, especially Cabernet Sauvignon. Enamored by winemaking, he accepted a cellar position at White Rock Vineyards and never looked back.
In 2002, José joined the team at Groth and was promoted to Cellar Master in 2005. Managing the cellar crew, harvest interns, bottling line and production cellar keeps him busy.
Outside the winery, "Family comes first," says José, "then food and sports." He loves to cook and is inspired by his Executive Chef brother. Every weekend, except during harvest, you will find José scrimmaging with the local soccer scene.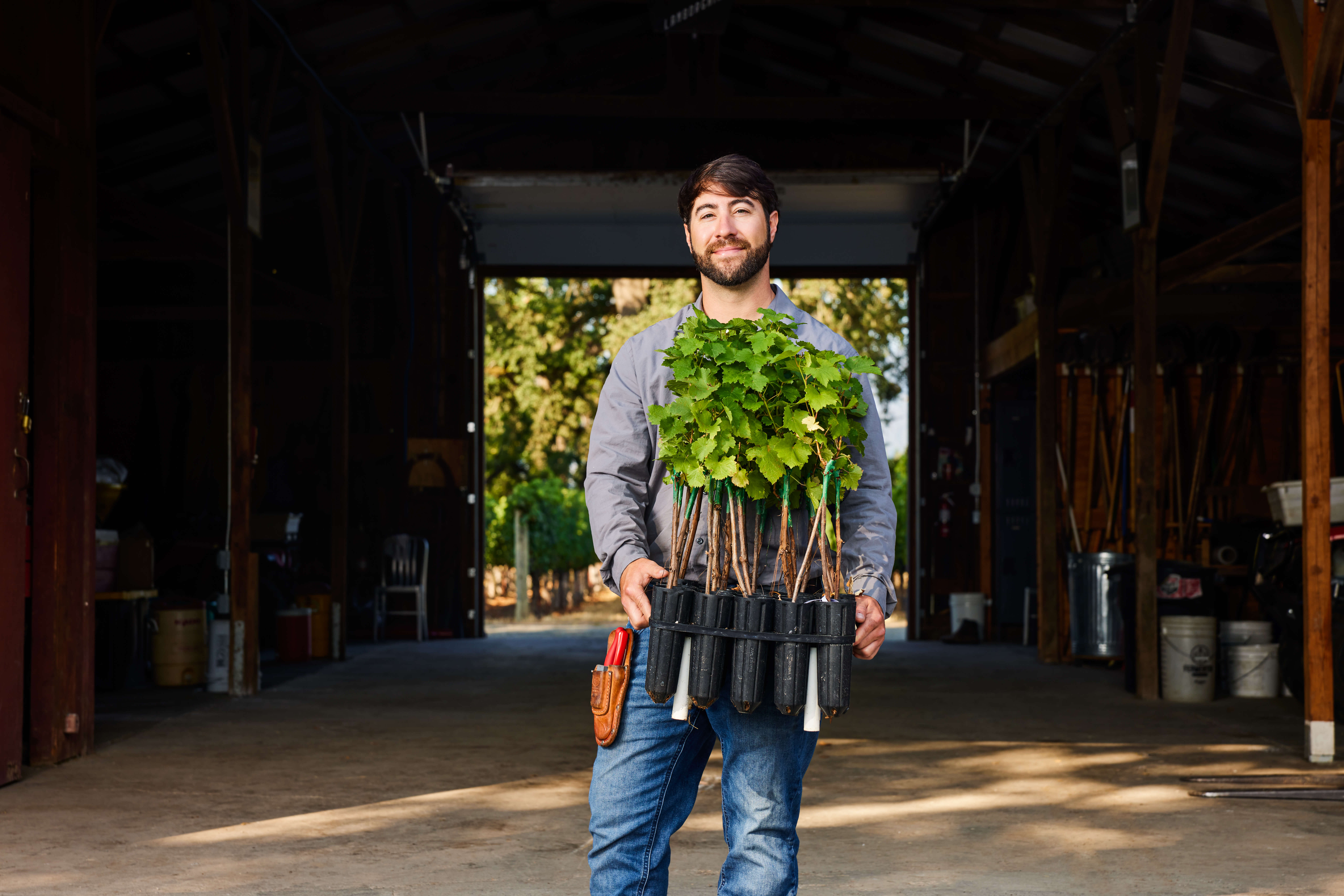 Ben Forgeron joined Groth as Viticulturist in 2017, and in 2019, he replaced long-time Vineyard Manager Ben Benson as Vineyard Manager. Ben earned his Bachelor of Science degree in Wine and Viticulture from California Polytechnic State University, San Luis Obispo.
Ben and his vineyard team are playing a major role in the long-term project of systematically replanting the Groth Estates, 4-6 acres each year.
Ben is a true farmer, and he enjoys spending time in his garden. He has a personal goal of growing all his own food.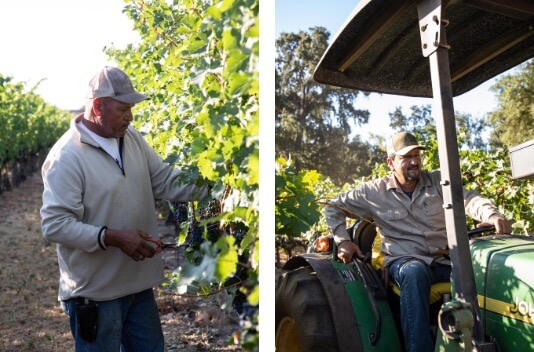 Vineyard Foreman Miguel Avina and Vineyard Supervisor Gerardo Ayala started work at Groth within one day of each other in 1990.
They are among the longest-tenured employees at Groth. Their dedication, knowledge and experience farming the Groth Estates is invaluable. In 2019, they completed the first phase of a 30-year sustainable replant program.