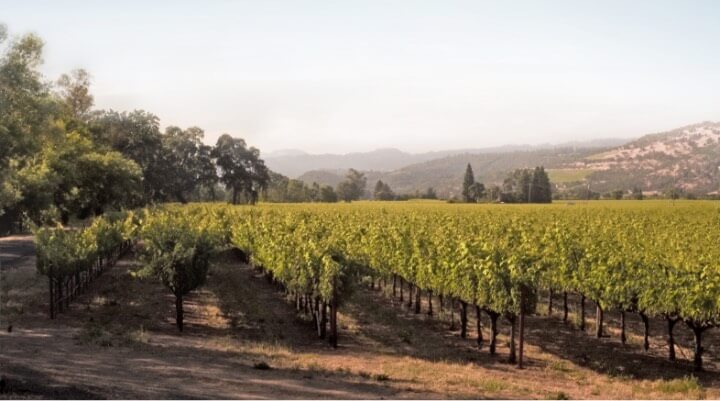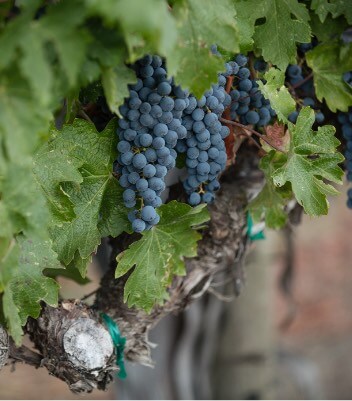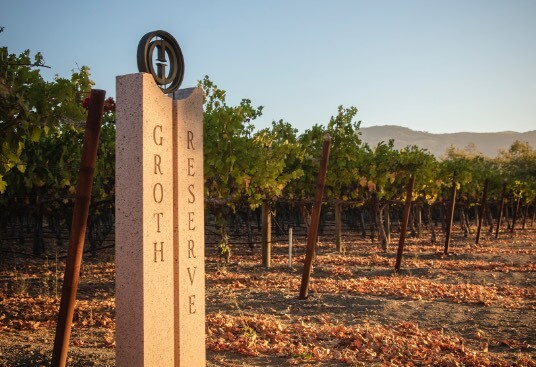 Rooted in
Oakville
Oakville is a breathtakingly beautiful place set among centuries-old oak trees and a patchwork of meticulously planted vineyards stretching between the majestic mountain bookends of the Mayacamas to the West and the Vaca range to the East.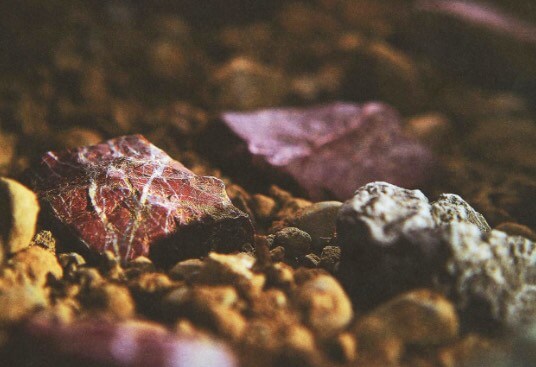 At Groth, we believe farming the land the right way is not only optimal for the grapes, it is the right way to do things. We were proud to achieve Fish Friendly Farming Certification in 2014. At Groth Winery, we promote sustainable wine growing and farming, taking into consideration the impact we have on the environment surrounding us and the health of the entire Napa Valley watershed.
We recognize this will help preserve our estate for future generations. "We know the job of taking care of our greatest assets, our vineyards, is never done," Dennis Groth says. "In 2018, I approved a re-plant project that will take more than 30 years to complete. I am not sure Judy and I will be around to see the completion of this exercise, but it is heartwarming to know we are helping secure the future of the winery for the third generation of Groth family members."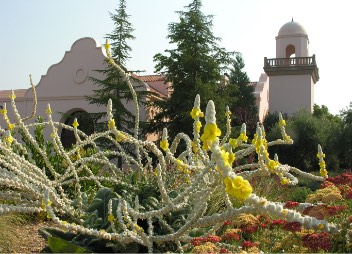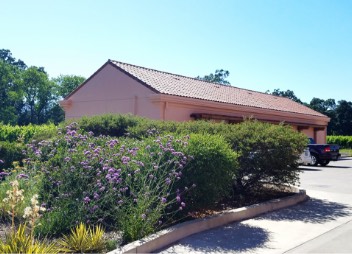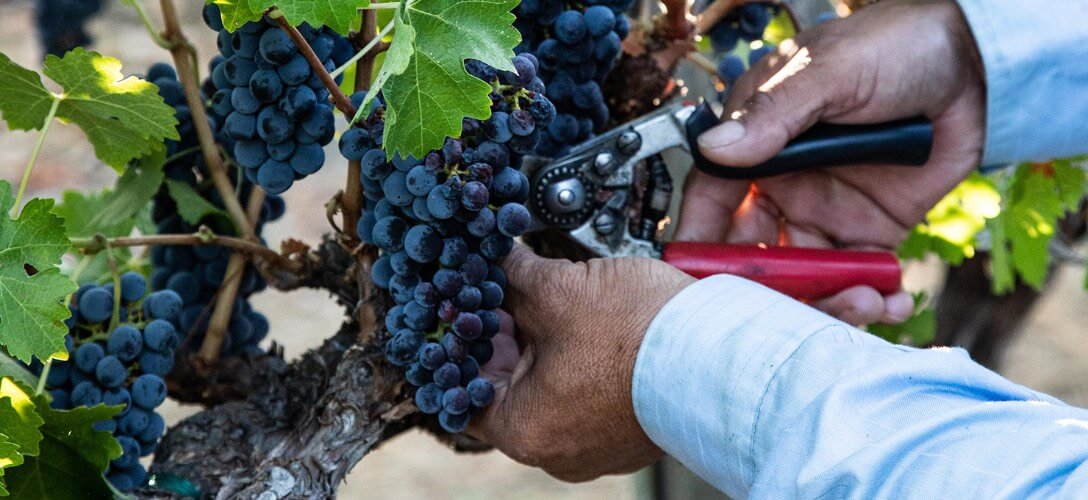 All the great wine estates of the world show a commitment to consistency and continuity. In 40 years of ownership, Groth has developed an intimate knowledge of its vineyards and the wines they are capable of producing. In 2014, we made a move to integrate vineyard management and winemaking when we established a team of people who are responsible for every step from growing grapes in the vineyards to putting the wine in the bottle.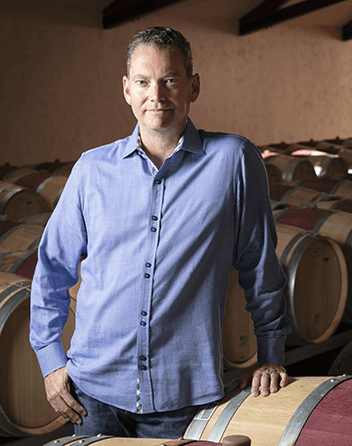 As Groth's Director of Winegrowing, Ted Henry oversees every step of the wine-production process, from growing the grapes to bottling the wines.
Ted joined Groth in 2021, following five years at Clos du Val, where he had most recently served as Director of Winemaking. Prior to that he was Winemaker at Jarvis Estate.
A fourth-generation San Francisco Bay Area native, Ted grew up on his family's ranch, where he was immersed in agriculture from a young age. He earned his degree in fermentation science at the University of California, Davis.
Ted lives in Napa with his wife and two daughters. He enjoys the outdoors and visits Lake Tahoe whenever he can.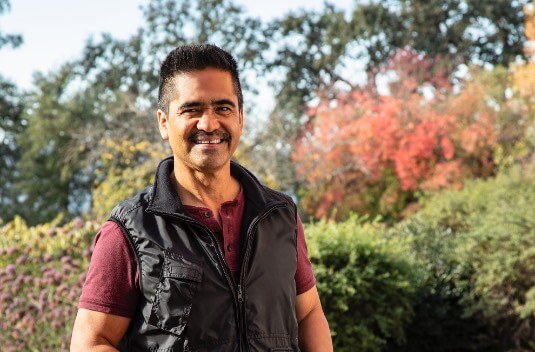 Eric Fidel began his wine career at Villa Mt Eden in Oakville in 1984 as a harvest worker. He joined the Groth team as Assistant Winemaker in 1998 and was promoted to Associate Winemaker in 2017.
Eric oversees the winemaking process and directs the cellar crew through fermentations, barrel aging, blending and bottling.
Away from the winery, Eric is a keen musician. He draws similarities between music and wine, noting that each requires a respect of place and heritage, and both must possess balance in order to be truly great.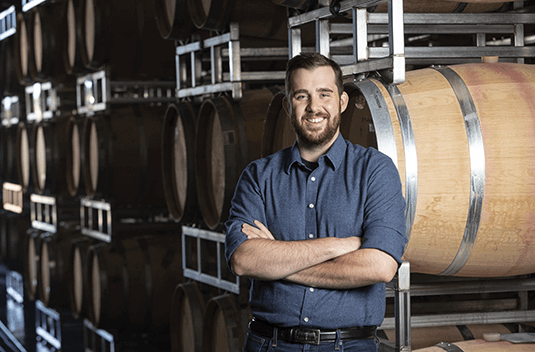 As a Viticulture and Enology student at Cornell University, Collin Dillingham's first exposure to wine grapes was working the Riesling vineyards of Cornell Orchards on the shore of upstate New York's Cayuga Lake.
After earning his degree, Collin completed harvests in Santa Maria, Edna Valley, the Finger Lakes and Napa Valley, joining Groth in 2020 to work in the lab and cellar.
As Enologist, Collin's responsibilities include overseeing quality control and running all analysis on Groth's wines from harvest through bottling.
With a love for horticulture, Collin enjoys working outside in his garden, and also spends leisure time baking and experimenting in the kitchen.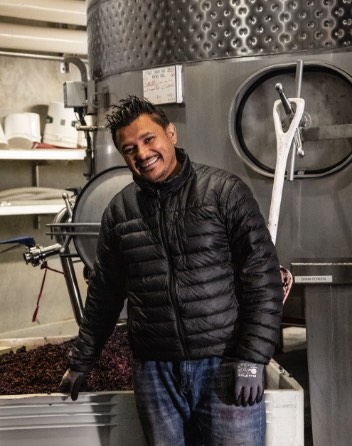 Working in restaurants, José Vargas became very interested in food and wine, especially Cabernet Sauvignon. Enamored by winemaking, he accepted a cellar position at White Rock Vineyards and never looked back.
In 2002, José joined the team at Groth and was promoted to Cellar Master in 2005. Managing the cellar crew, harvest interns, bottling line and production cellar keeps him busy.
Outside the winery, "Family comes first," says José, "then food and sports." He loves to cook and is inspired by his Executive Chef brother. Every weekend, except during harvest, you will find José scrimmaging with the local soccer scene.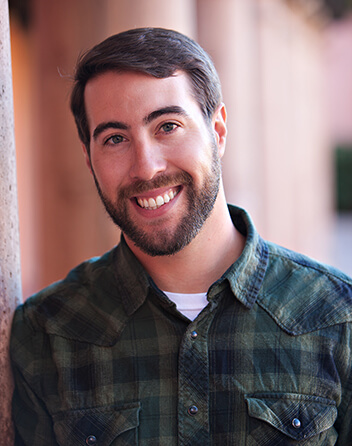 Ben Forgeron joined Groth as Viticulturist in 2017, and in 2019, he replaced long-time Vineyard Manager Ben Benson as Vineyard Manager. Ben earned his Bachelor of Science degree in Wine and Viticulture from California Polytechnic State University, San Luis Obispo.
Ben and his vineyard team are playing a major role in the long-term project of systematically replanting the Groth Estates, 4-6 acres each year.
Ben is a true farmer, and he enjoys spending time in his garden. He has a personal goal of growing all his own food.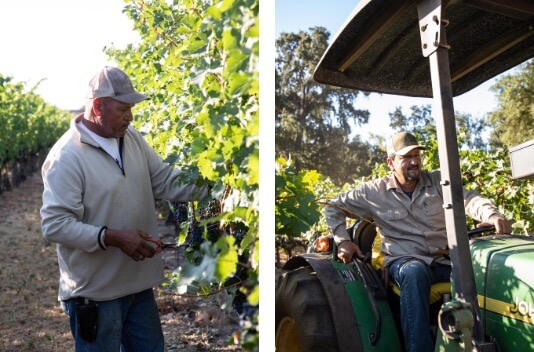 Vineyard Foreman Miguel Avina and Vineyard Supervisor Gerardo Ayala started work at Groth within one day of each other in 1990.
They are among the longest-tenured employees at Groth. Their dedication, knowledge and experience farming the Groth Estates is invaluable. In 2019, they completed the first phase of a 30-year sustainable replant program.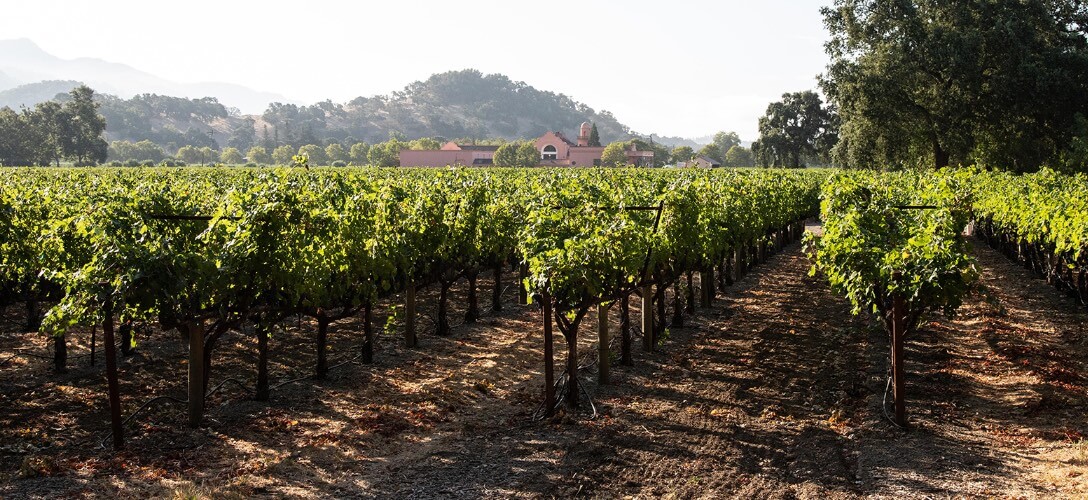 Our belief is that the magic in the bottle comes from what happens in the vineyards. Our experience with our estates has enabled us to make sure that for each varietal, we have matched the best soil types, rootstock, grape clones and trellising to grow high-quality wines.