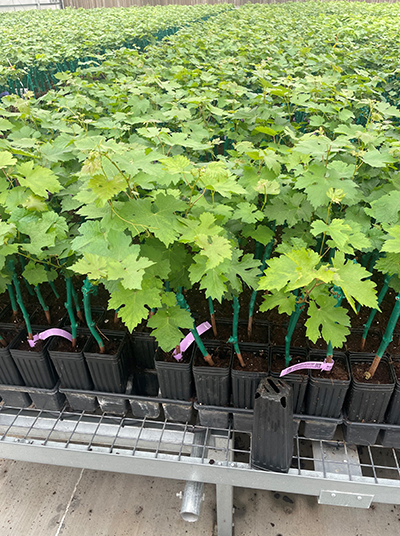 Spring 2023: News From the Vineyard
In 2018, we initiated an extensive replanting effort to take place over 30 years across both of our estates, ensuring every one of our vines is optimal for our family's next generation.
Ben Forgeron, our Vineyard Manager, along with his dedicated team, are preparing to replant select vineyard blocks in our Oakville and Hillview Estates. They've meticulously cared for the land post-vine removal, replenishing the soil's nutrients with organic compost and planting a cover crop. This cover crop not only restores soil health but also serves as a hearty feast for our flock of sheep.
Replanting isn't a task taken lightly. It requires a keen understanding of the vineyards' unique soils and microclimates. Ben and Director of Winegrowing Ted Henry must carefully select the grape varieties and clones that are optimal for each unique block.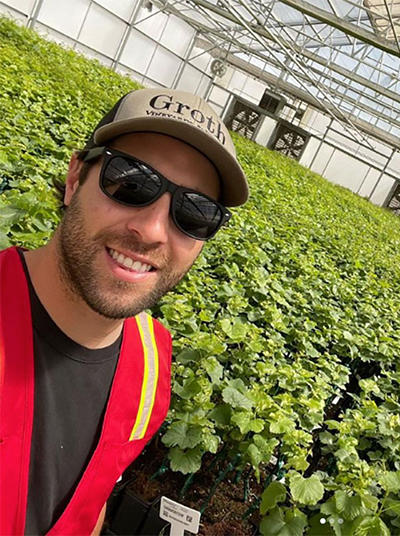 Recently, Ben paid a visit to the nursery to inspect our baby Cabernet Sauvignon and Sauvignon Blanc vines to ensure they are healthy and ready to take root in their new homes. The Cabernet clone is a heritage Mondavi selection whose original source was a 50-year-old vine in the old To Kalon vineyard in 1989. It will  be planted in the less than 2-acre Reserve block directly in front of the winery. The Sauvignon Blanc, a new clone for us known as the Musqué clone, will reintroduce Sauvignon Blanc to our Hillview Estate in a small, experimental planting.
Planting will take place this summer, and we look forward to these new vines coming into production in a few years. Each harvest offers a renewed opportunity to share the result of our cultivation and craft with you — we can't wait to see what these vines will bring.