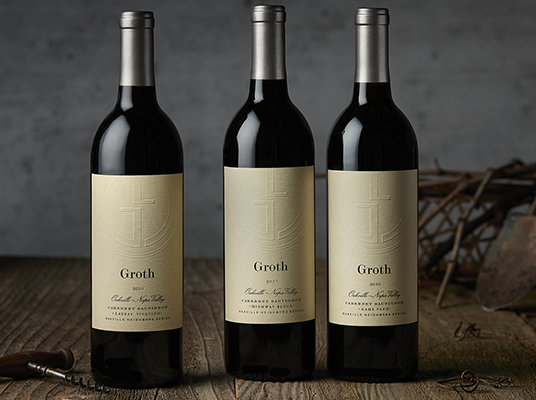 Introducing Groth's 2020 Oakville Neighbors Series
In 1982, when Dennis and Judy Groth made Oakville their family home, they quickly learned that the trust and friendship of neighbors is critical in a tight-knit farming community. We partner with several of our venerable neighbors, sourcing choice blocks for our wines. Our Oakville Neighbors Series celebrates these longstanding partnerships: Each vintage we highlight three distinct sites through expressive small-lot, single-vineyard bottlings. The wines tell stories, not only about the land and vineyards, but also about the people who have believed in, shaped, and brought to prominence the Oakville AVA.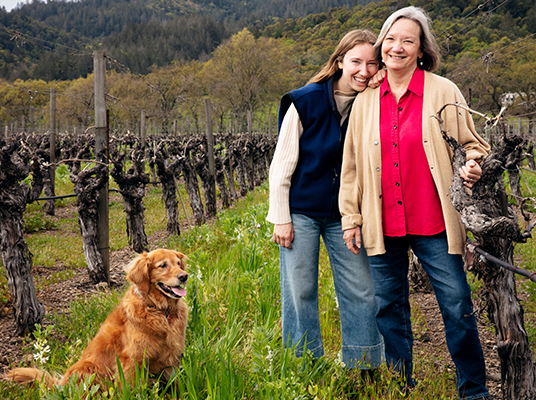 2020 Lauras' Vineyard Cabernet Sauvignon

The Groth family was introduced to Lauras' Vineyard by Michael Weis, Groth's winemaker from 1994 to 2020, and has purchased Cabernet Sauvignon from the site since the early 2000s. The plural apostrophe in Lauras' is intentional as the family-owned vineyard is named after five generations of women named Laura. Laura Holmes is the current owner; her daughter is Laura Caroline; and her mother, Laura Diana, helped run the vineyard from the time her family purchased it in 1958. The property is farmed by Alex Vyborny, with whom Groth has worked for decades. Alex, who works closely with his son, Ben, is that rarest of farmers, one whose knowledge and experience run as deep as the vines he tends.
Lauras' Vineyard sits on the west side of the Oakville AVA adjacent to some of the appellation's most prestigious vineyards, including that of Ren and Marilyn Harris, and the Taddei family's property — both sources of two prior Oakville Neighbors Series wines. Nestled at the base of the Mayacamas mountain range, Lauras' is situated in a geologically rich but rigorous area for grape growing, distinct for its ancient alluvial fans and gravelly, well-drained soils.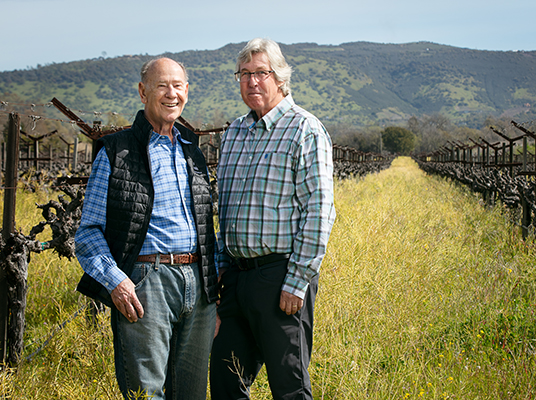 2020 Highway Block Cabernet Sauvignon
Highway Block is sourced from a vineyard planted by the Stantons, a longtime Napa Valley family that has grown and sold grapes here since 1947, when Jesse Stanton purchased his first parcel. With vineyards in the Oakville and St. Helena AVAs, the Stantons produce small amounts of wine themselves but sell most of their grapes to premium-focused wineries like Groth. Third-generation member, Doug Stanton, farms his family's vineyards himself. As with other growers in the Oakville Neighbors Series, Groth is drawn to those rare, hardworking partners who work their own land.
Planted in 1971 by Doug Stanton's father, John Stanton, the vineyard source for Highway Block is a 33-acre property in Oakville, located near the center of the AVA on valley floor land. The site is long and narrow, beginning on the St. Helena Highway and backing up to the Napa River. With neighbors such as Morlet, the vineyard features gravelly, sandy clay and loam soils that produce grapes of rich suppleness and texture.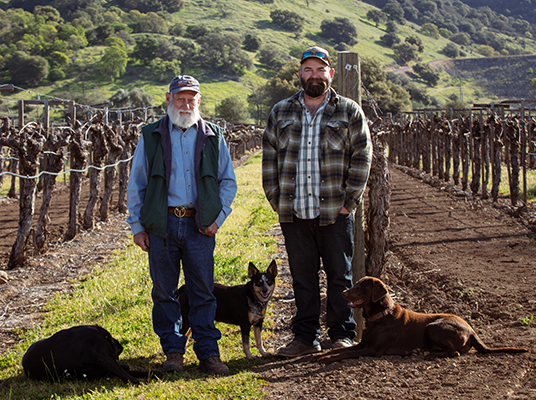 2020 Game Farm Cabernet Sauvignon
The Groth family, along with retired Winemaker Emeritus Michael Weis, has worked with Alex Vyborny, whose family owns the vineyard from which the Game Farm Cabernet Sauvignon is sourced, for nearly 35 years. In fact, Michael and Alex worked together at Robert Mondavi Winery decades ago. Alex is a well-known and beloved vineyard manager who has been here since 1973, overseeing many of Napa Valley and Sonoma County's most prestigious vineyards. He is a farmer through and through, as down to earth as they come and a terrific partner whose handshake is as good as gold. He farms his Oakville vineyard with his son Ben.
The Vyborny family's vineyard is in the southeast corner of the Oakville AVA along the Silverado Trail, directly across from the Rector Reservoir Dam below the Vaca mountains. In fact, rocks from this property were used to build the dam, which tells you something about the vineyard's soil composition. This is a prized area of Oakville, with prestigious neighbors and crumbly, red iron soils sloughed off the Vaca range. This marks the third vintage that the Oakville Neighbors Series has featured a Cabernet from the Vyborny family's vineyard.