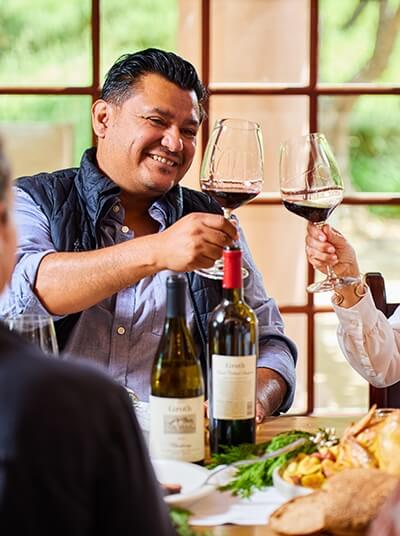 Wine Pairing Recipe: Jose Vargas' Bone-In Prime Rib
Over the past 40 years, we've been incredibly fortunate to work with an amazing team that embraces our steadfast commitment to making exceptional wines from the Oakville AVA. In this season of celebration, members of our extended winery family share their reflections of gratitude, wine pairings, and beloved family recipes.
JOSE VARGAS, CELLAR MASTER FOR 20 YEARS
On working at Groth: "We're a close-knit team at Groth; it's a joy to collaborate with all the different departments on a daily basis. And working with a world-class wine makes me feel very special."
Favorite holiday pairing: "My favorite holiday dish is prime rib with a red wine reduction sauce, roasted winter vegetables, and mashed potatoes paired with our Groth Reserve Cabernet. While the prime rib cooks in my brother's pizza oven, we're usually sipping Groth Estate White."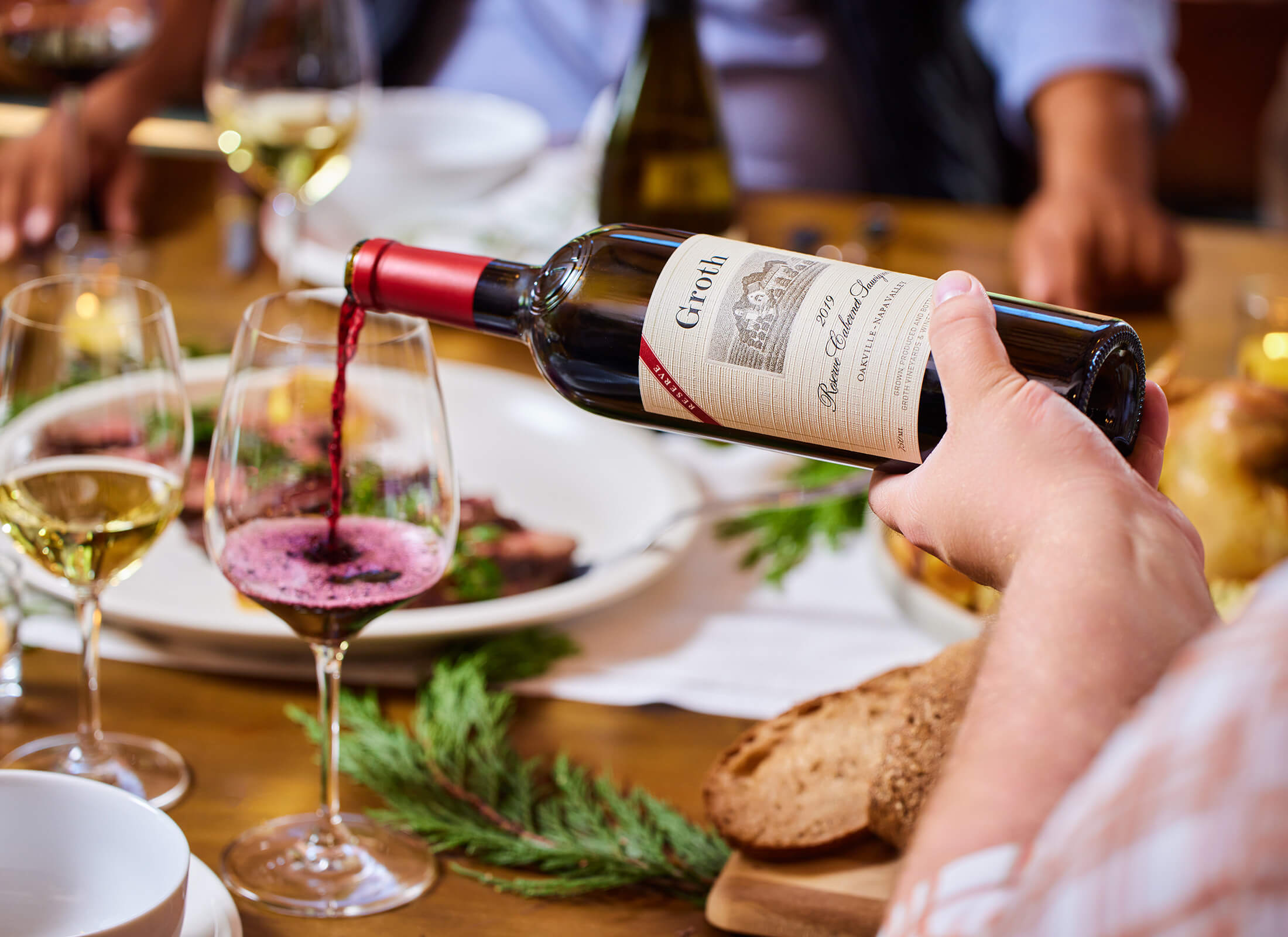 JOSE VARGAS' BONE-IN PRIME RIB
Pairing:
Groth Reserve Cabernet Sauvignon, Oakville
Ingredients:
6 tablespoons kosher salt
3 tablespoons black pepper, ground
1 tablespoon smoked paprika
2 teaspoons garlic salt
1 tablespoon cayenne pepper, ground
2 tablespoons thyme, chopped
4 tablespoons rosemary, chopped
2 tablespoons brown sugar
Instructions:
Mix all ingredients, then rub the bone-in prime rib with the spice mixture.
Let sit for half an hour at room temperature.
Preheat oven to 400 degrees.
Cook prime rib for about 45 minutes until the shoulder has a nice caramelized crust.
Turn off the oven, and let the prime rib sit inside for 2 hours. Do not open the oven door. At this point, the internal temperature should be 120 degrees.
Turn the oven back on at 350 degrees, and heat the prime rib for about 20 minutes. At this point, it will be ready to serve medium-rare.
Serve with mashed potatoes or roasted herbed marble potatoes, and a side dish of roasted winter vegetables.