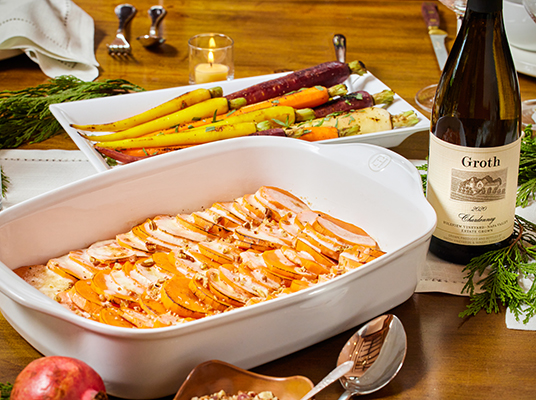 Wine Pairing Recipe: Judy Groth's Scalloped Yams
Over the past 40 years, we've been incredibly fortunate to work with an amazing team that embraces our steadfast commitment to making exceptional wines from the Oakville AVA. In this season of celebration, members of our extended winery family share their reflections of gratitude, wine pairings, and beloved family recipes.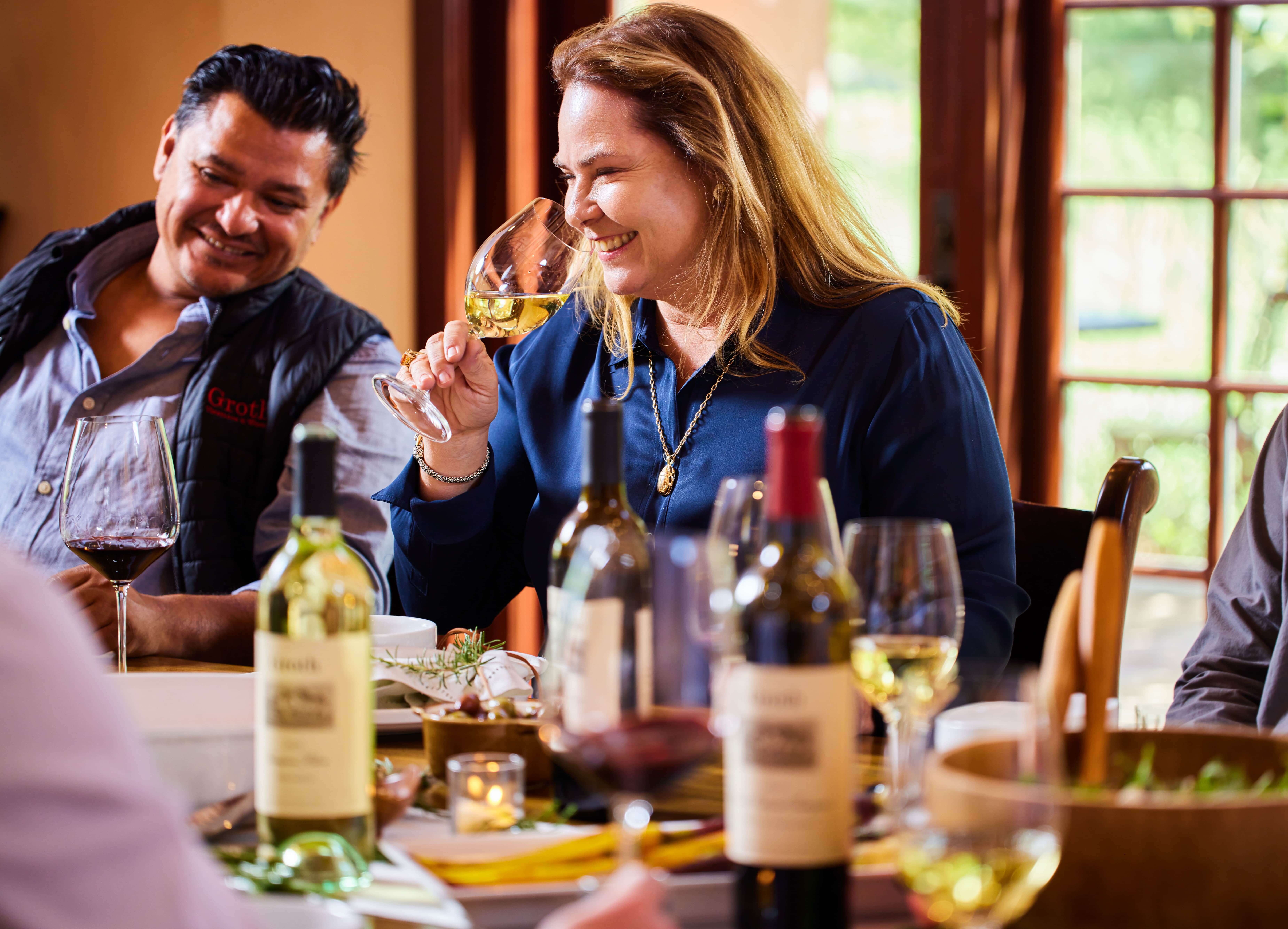 SUZANNE GROTH, PRESIDENT & CEO
On working at Groth: "I was 12 when my parents founded our Oakville vineyard, and I am so immensely grateful that my 'work' is synonymous with family and home."
Favorite holiday pairings: "Mom always cooked a very impressive Beef Wellington (a la Julia Child) every Christmas, and we'd enjoy it with an older vintage of Groth Cabernet. But my very favorite holiday dish is her scalloped yams that she made every Thanksgiving — perfect with our Hillview Estate Chardonnay."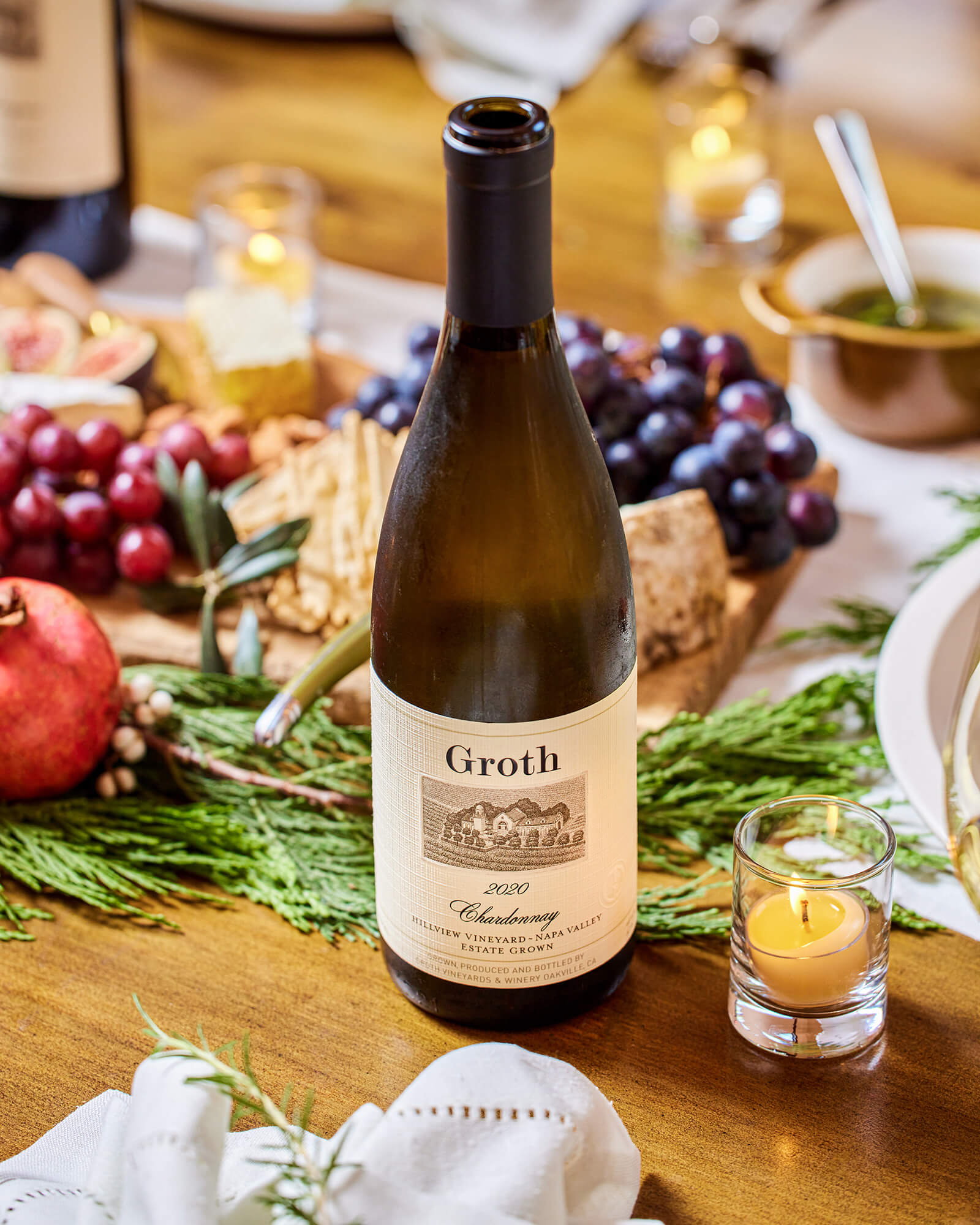 JUDY GROTH'S SCALLOPED YAMS
Pairing:
Groth Hillview Vineyard Napa Valley Chardonnay
Ingredients:
1/4 cup packed brown sugar
3 tablespoons butter
3 tablespoons flour
1/3 cup finely chopped pecans
6 medium yams (about 3 pounds), peeled and cut into half-inch rounds
1 cup heavy cream, heated
Instructions:
In a bowl, work together the brown sugar, butter, flour and pecans.
Bring a large pot of salted water to boil. Add the yams and cook until crisp tender, about 5 minutes.
Drain and rinse under cold water.
Lightly butter a baking dish.
Arrange the yams in overlapping rows.
(These steps can be done up to 8 hours before baking.)
When ready to bake, preheat the oven to 375 degrees.
Pour cream over yams. Bake for 20 minutes.
Crumble the pecan mixture over the yams, and continue baking until the yams are tender and the topping is browned, about 20-30 minutes longer.