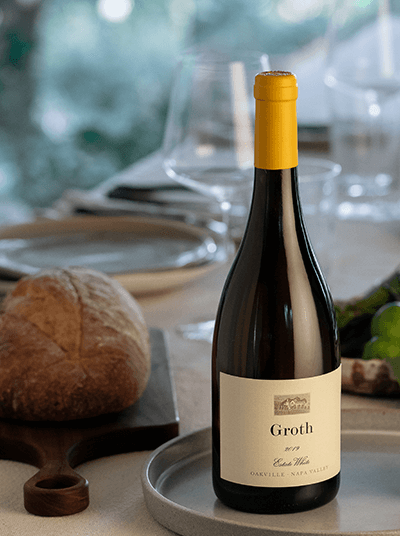 Wine Pairing Recipe: Flattened Oven-Roasted Chicken
We like to say that Groth Estate White, a blend of Sauvignon Blanc and Semillon exclusively from our Oakville Estate, is a four-season white wine because its food-friendly nature makes it a great partner for wine pairing recipes spanning the calendar. It's rich and full without being heavy, with a bright acidity that complements food beautifully.
This recipe comes from Groth Culinary Director Kimball Jones. Kimball is the author of the cookbook Sharing the Vineyard Table. He is also married to Suzanne Groth.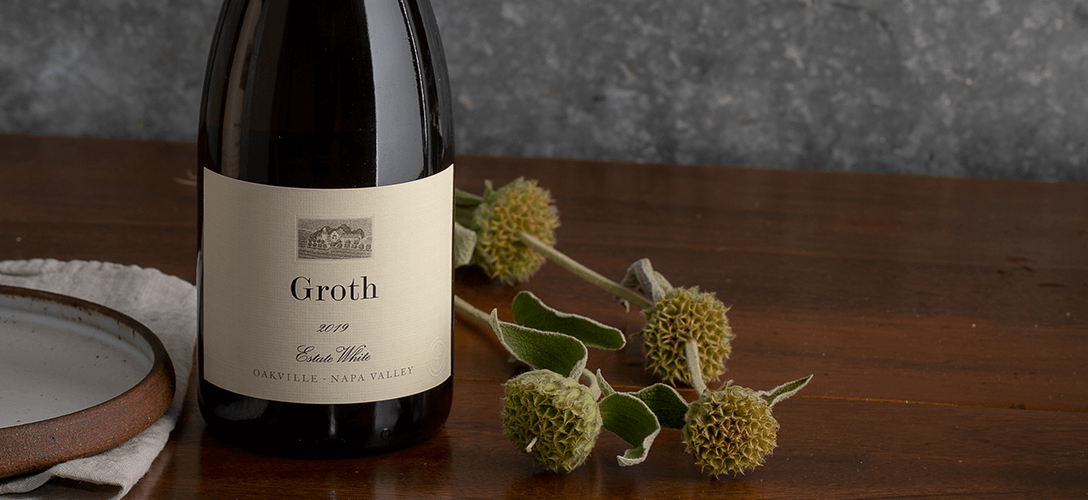 Pairing:
Groth Estate White

CHILE RUB
This makes about 6 tablespoons of chile rub, well more than the 1 tablespoon portion needed for the chicken. Keep the extra spice mix to use another time on pork chops or pork tenderloin.
Ingredients:
2 ounces each of dried mulato and negro chiles (see below for substitutions)
1/2 teaspoon of cayenne pepper
2 tablespoons paprika
1/2 teaspoon cumin
1 teaspoon ground cinnamon
Substitutions:
Substitute chipotle or ancho if you can't find mulato and negro chilies. You can also use chile powder; just make sure that chile is the only ingredient in the chile powder.
Instructions:
Prepare the chiles by removing ribs and seeds, then chop until fine in a food processor. Mix with the other ingredients.
CHICKEN
Makes 4 servings
Ingredients:
1 3-pound chicken
1 leek (white part only), cleaned and cut julienne or thinly sliced lengthwise
2 tangerines, peeled and sliced
1 lemon, peeled and sliced
1/4 cup chicken stock
1 tablespoon kosher salt
Instructions:
Preheat the oven to 450 degrees.
Trim the backbone (see below for instructions), then flatten the chicken.
Arrange the leek, tangerine and lemon on a baking dish.
Season the chicken on both sides with kosher salt and 1 tablespoon of the chile rub.
Arrange the chicken on top of the leeks and citrus, skin side up.
Roast for about 45 minutes or until the chicken reads 165 degrees when checked in the thigh bone.
Remove from oven and place the chicken on a platter.
Add the leek and citrus mixture to the stock.
Cook at high heat until slightly thickened.
Cut the chicken into pieces and serve with the sauce.

How to trim the backbone:
Lay the chicken on your cutting board back side up.
Use a very sharp boning knife or poultry shears to remove the spinal column, cutting through the ribs.
Remove and save for a stock later or discard.
Then flatten the chicken by pressing the thighs and legs apart; you'll crack a few bones.
This makes the chicken cook faster and more evenly, leaving the breast moist while the thighs and legs are cooked through.
Recipe by Groth Culinary Director Kimball Jones